When people hear the word autopilot, they either think of Tesla or a technology that is farfetched. In order to for consumers to have a car with an autopilot system, they have only one solution; spending thousands of dollars in a new car. At ADASONE, one of our goals is to bring AI-powered mobility solutions to Aftermarket and make it accessible to the mass. Our teams of engineers work literally day and night in order to achieve unbelievable innovative results that always owe our audience in either tradeshows or business meetings.
With that goal in my mind, we have succeeded in developing a small control board box which can be integrated in Aftermarket vehicles and turn them into semi-autonomous driving vehicles. Our solution is not only cost effective but it's one of the most innovative technologies that only a couple of other competitors are attempting to develop.
We have named our autopilot solution "Autoride", a combination of the two terms "Autonomous" and "Ride". We hope with this solution to achieve to help spread safe driving technology and put it at the disposal of all.
With Autoride, drivers can benefit from three amazing features:
Adaptive Smart Cruise Control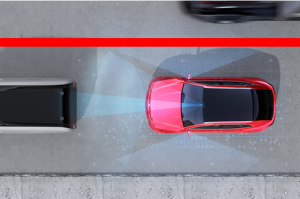 Helps drivers in avoiding collision by autonomously adjusting the vehicles's speed in order to maintain a safe distance from the preceding vehicle.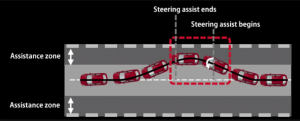 Helps drivers to avoid inadvertently moving out of the lane. It autonomously steers the vehicle in order to keep it within the road lanes.
Autonomous Emergency Braking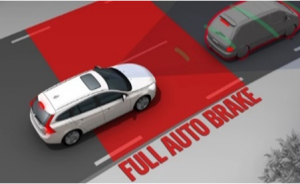 Helps drivers prevent collisions by autonomously and proactively stopping the vehicle in case of imminent crashes.
With all these features, we would like to remind drivers that autonomous driving features are there to increase road safety in general. Drivers should never forget that they are the ones in charge of driving and keeping themselves, passengers, and pedestrians safe. So, benefit from the tremendous technological shift that auto industry is witnessing and always stay alert while driving. Stay safe and see you in the next article.