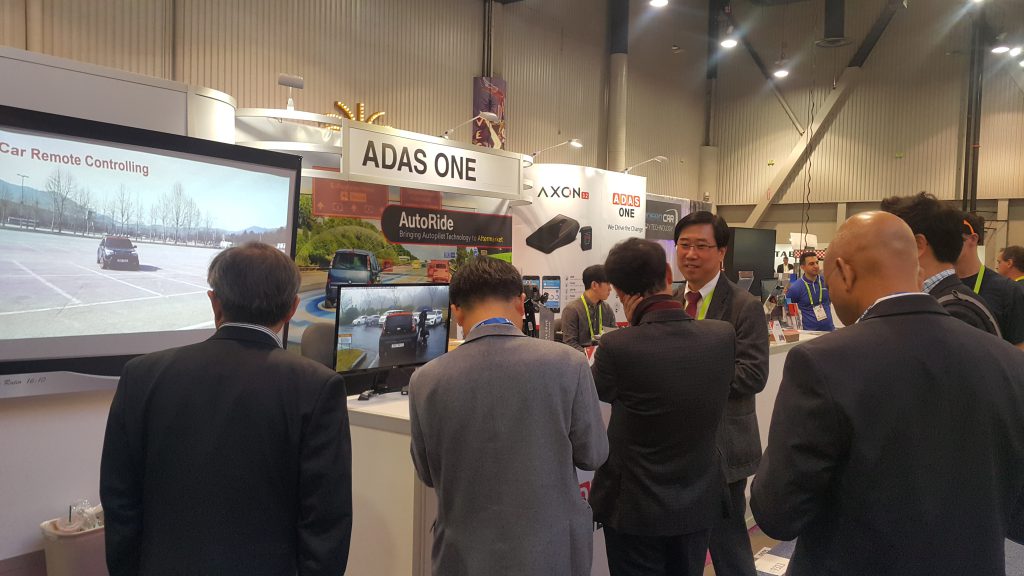 We have just come back from Las Vegas after spending a successful four day show at CES 2019. It was a pleasure as always to exhibit at CES for the 5th successive year and to meet our future collaborators and technology avid visitors.
We would like to express our warmest thanks to all the people who took time to stop by our booth and who showed their interest in our technology.
The focus of this year's exhibition was our newest solution; "Autoride"; our autopilot for aftermarket. With Autoride, any vehicle already in use could be turned into an autonomous driving vehicle with LKAS, AEB, and ASCC features. It was also a please to receive such great interest and curiosity of visitors who were intrigued by the technology and performance of our devices.
Once again, we would like to sincerely thank all our stand visitors, It was our pleasure and honor to meet you all and enjoy many great conversations. We sincerely appreciate your interest in our company and products and looking forward to the opportunity of our collaborations.