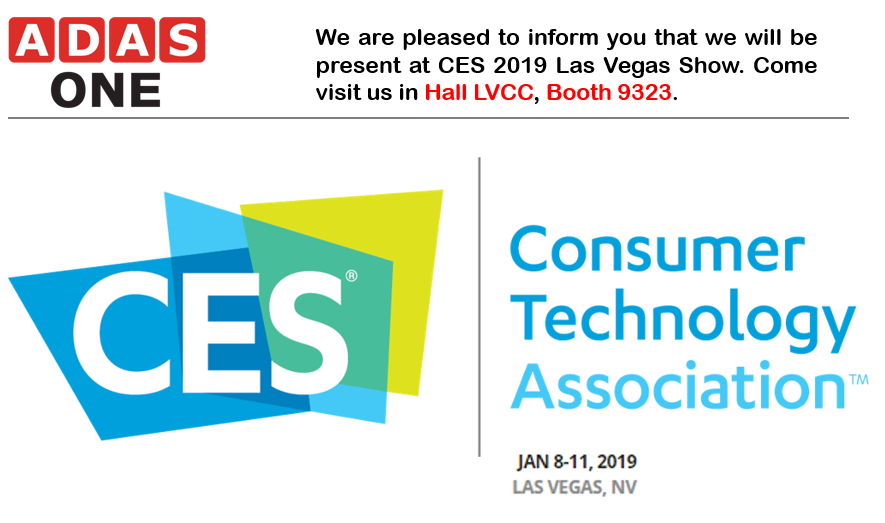 We are thrilled to inform you that we will be taking part of the CES 2019 trade show in Las Vegas next January. You are kindly invited to meet us at the LVCC North Hall to see our technology first-hand. We will be demonstrating a newly developed AEB-ADAS platform specifically innovated for aftermarket using vision-based autonomous driving platform. Our visitors will also be able to see other different ADAS demonstrations.
You are invited to our booth and take a look at our demos at Booth 9323, Las Vegas Convention Center in the North Hall. If you would like, you can schedule time with our team to learn more about our vision for the next generation of autonomous driving by emailing us at marketing@adasone.com
Location: Hall LVCC, Booth 9323
Opening Dates: 8-11 January, 2019
We can't wait to see you in Vegas!